DURATION
3 days / 2 nights
Close to nature. You will stay in a luxury safari tent

Take a long walking tour of Khao Yai with a local guide

You have a pretty good chance of seeing wildlife in their natural habitat here

Take a look at the Haew Suwat waterfall

Be surprised at a cave where, during sunset, hundreds of thousands of bats fly out to hunt for food
Feel free to look forward to these wonderful days in Thailand's pride and joy, Khao Yai National Park. To stay close to nature, you will stay in safari tents*, but with a good bed, fridge, TV, and a swimming pool nearby.
Khao Yai (located less than 130 kilometres from Bangkok) is Thailand's first national park. This not only illustrates that the Thai placed great value on this nature reserve 60 years ago, they still do to this day. Although it is one of the largest national parks in the country, you have a pretty good chance of seeing wildlife in their natural habitat here. We are talking about elephants, deer and gibbons or other monkeys.
*We book the Eco Safari Tent as standard. This has, as mentioned, good beds, a fridge, TV and a veranda with seating area, but no private bathroom. If you do want a private bathroom, we will book a Deluxe Tent for you (at an additional cost). Please let us know.
Expand all
---
Day 1
Bangkok - Khao Yai National Park
After we pick you up at your hotel in Bangkok, we'll drive northeast to Khao Yai, where there's a chance you'll see wild elephants on a leisurely walk through the rainforest and grasslands of this national park.

What will you do today? Together with your guide you will visit a cave temple. Here you will see golden Buddhas next to the stalagmites and stalactites that this cave is filled with. We will also go to a natural water source, where you can take a refreshing dip.

Just before nightfall, we will drive to a cave where hundreds of thousands of bats fly out in a long black swarm during sunset to hunt for food.

You will spend the next 2 nights in a very special place. At the Lala Mukha Tented Resort in Khao Yai, you will sleep in an eco safari tent! The Lala Mukha Resort has a huge garden and a lovely terrace. The resort also has a beautiful outdoor pool and a restaurant where you can enjoy delicacies of Asian cuisine.

NOTE: Wear long pants and closed shoes today. And don't forget to bring your swimming gear and a towel!
INCLUSIEF:
Accommodation:
Lala Mukha Tented Resort Khao Yai ****
---
Day 2
Khao Yai National Park
The adventure in Khao Yai continues! After breakfast, explore Khao Yai National Park on a 2-3 hour guided hike. That tour begins at the park rangers' visitor center. Our guides obviously know the area like the back of their hand. They know where you are most likely to see hornbills, gibbons, macaques, reptiles or elephants. With a little luck you will spot some animals. After this it is time for an outdoor lunch.

Following lunch we will take a look at the Haew Suwat waterfall. This is worthwhile because behind this curtain of water is a cave. There are beautiful vantage points at the top of the waterfall.

Finally, you take the minibus on an extra tour through areas where wild elephants can be seen. Whether you actually see them, you never know; you need a bit of luck.

If weather conditions are good and the park ranger gives permission, it is possible to go on an (optional) evening safari. Using special lamps, you can see the wildlife in a different way than during the day. With a little luck you will see deer, wild bears or even elephants.

NOTE: Wear long pants and closed shoes today.
INCLUSIEF:
Accommodation:
Lala Mukha Tented Resort Khao Yai ****
---
Day 3
Khao Yai National Park - Bangkok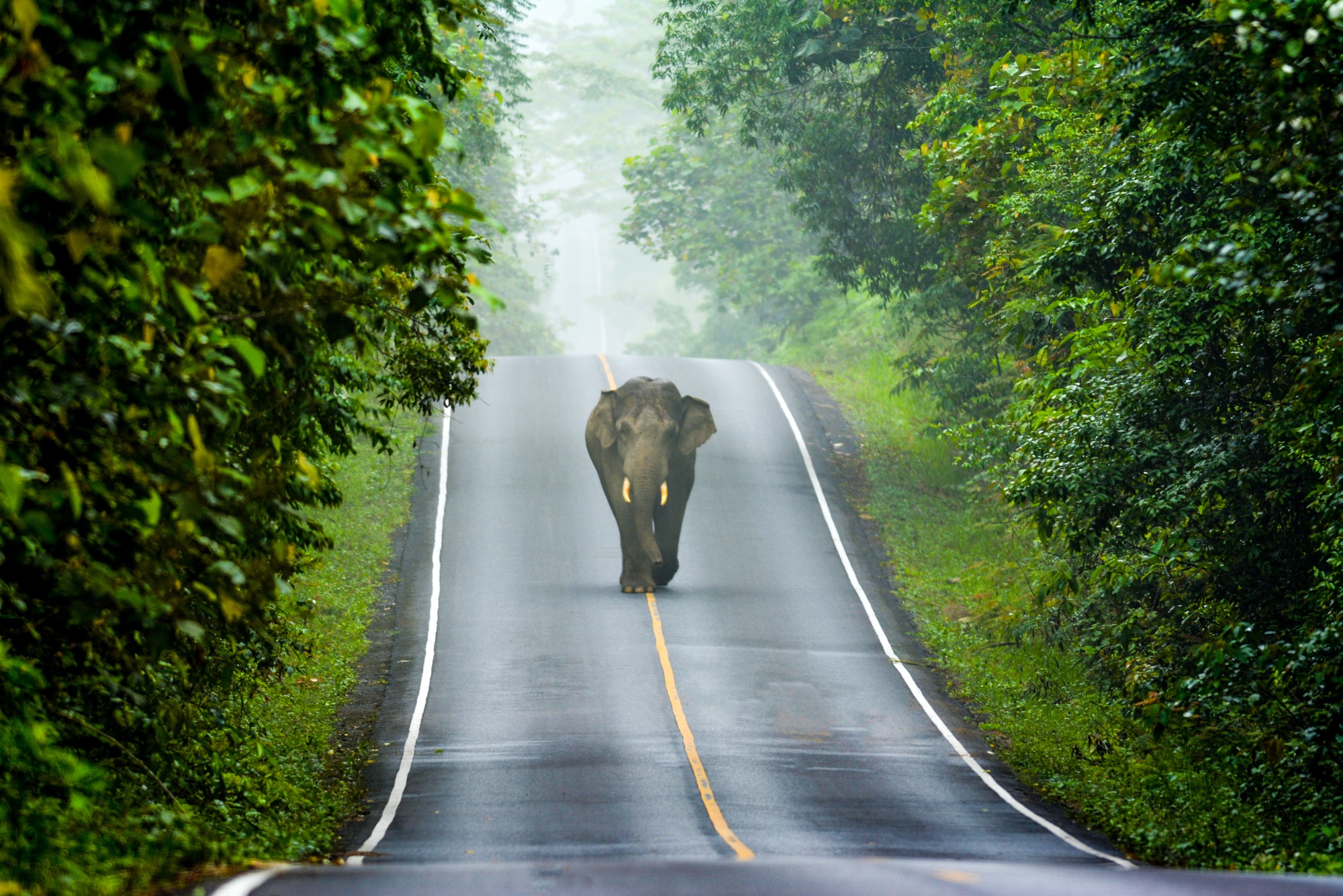 The morning is still at leisure, but then it really is time to head back to your hotel in Bangkok.
INCLUSIEF:
---
| Persons | Starting price per adult |
| --- | --- |
| 2 persons | ฿ 8500 |
| 3 persons | ฿ 9050 |
| 4 persons | ฿ 7750 |
| 5 persons | ฿ 8250 |
| 6+ persons | ฿ 7500 |
Prices available until 12-09-2024.
Prices mentioned valid for departure between 12-09-2023 and 30-10-2023.
Price for children (between 3 and 11 years old) and babies (younger than 3) can vary. Calculate your price below.
Calculate my price
Adults (12 years and older)?
Inclusive
Transfers from and to Bangkok

Breakfast on day 2 and 3

Lunch on day 2

Listed excursions

Entrance fees

English speaking guide
Exclusive
Optional excursions

Not mentioned meals and drinks

Tip

Booking costs: €15 per booking
Khao Yai
Lala Mukha Tented Resort Khao Yai ****